Making Practical Attractive . . .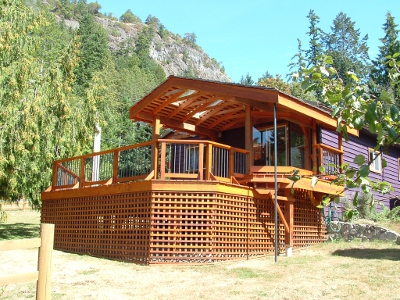 Thanks for stopping in to visit us online at Hunterstruct Construction. We're a top notch "One Call For All" residential builder specialising in bringing good ideas to life.
Here you'll find photos and videos of several Hunterstruct design and build projects ranging from new construction of small homes, additions and sundecks to renovations and structural repairs.
"Yup, they're a full-service builder!"
Take a moment to view our work. Our Featureworks section is a good place to start. Top to bottom, inside and out, our aim is to provide an unbeatable design service backed by enduring craftsmanship. We hope you'll agree we show how design/build experience helps make homes and properties better than ever. We call it "Making Practical Attractive."
Thanks again for visiting Hunterstruct. Contact us today to discuss your home and property plans.

Whose 2023 Brochure? View and Print Here.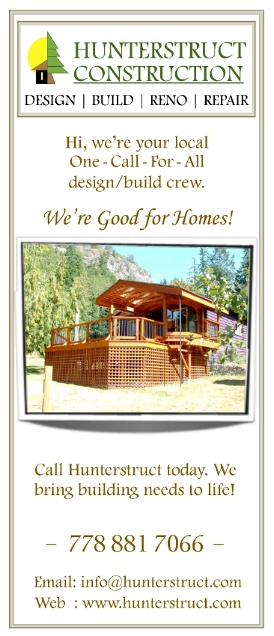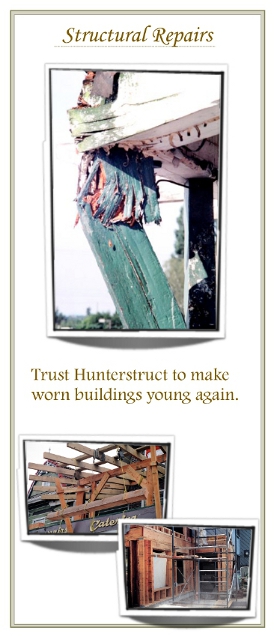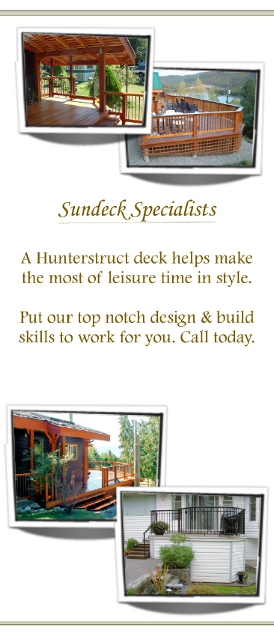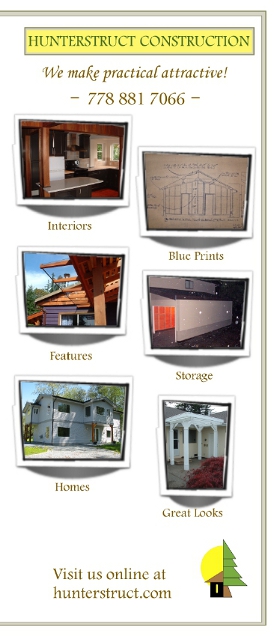 Hunterstruct's "One Call For All" design, build, renovation, repair service is available in BC's Lower Mainland, the BC Interior, and the Sunshine Coast of BC. We travel to build!